6 day Iceland ROAD TRIP – Day 1 & 2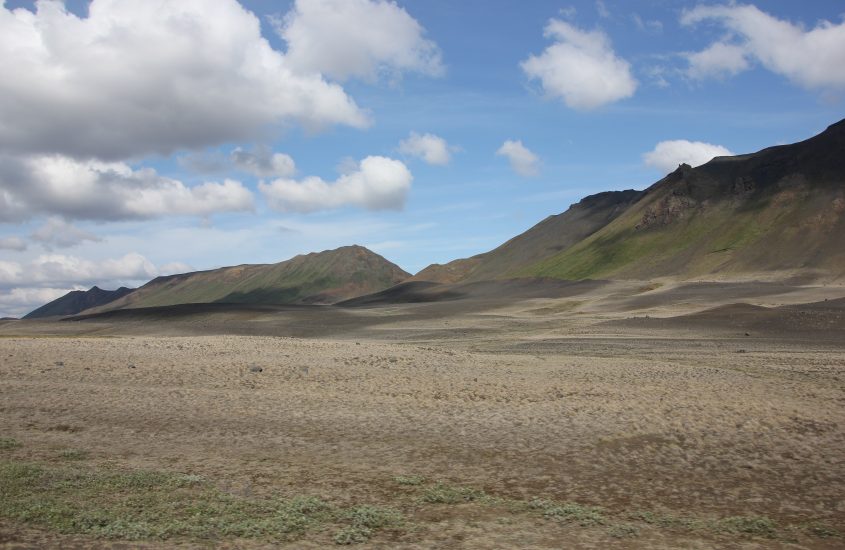 Last week I finally got the opportunity to cross Iceland off the top of my bucket list! At first, 6 days seemed like an impossibly short time to fit a whole country in to, but after some careful planning I managed to get over my original panic. And no, 5 days isn't enough. But it's a start. Needless to say, I've added Iceland back onto my travel list, but this time with everything I missed. Keep reading for more on that…
Day 1 – Shopping and wandering around Reykjavik
I flew in on Wednesday night (with 5 hours delay…). We had booked a hotel/apartment in the center of the city. It was pretty easy to get to from the airport, I just bought a bus ticket from one of the desks located in the arrival hall. Within an hour, I was in Reykjavik center (including a bus transfer, but it was all very clear so don't worry if you happen to be traveling alone). I spent the following day exploring Reykjavik, buying souvenirs and being bored by myself. I walked around the center and the harbor, and it seemed like the city was deserted. Around lunchtime, the streets were filled with tourists from the cruise ships, and I don't think I saw a single local except for the shopkeepers. I went for a beer in a small pub called Kofi Tómasar frænda (good luck pronouncing that) to kill some time. Thank god for happy hours. Honestly, one day is more than enough in Reykjavik. The most impressive part was all the street art, which I didn't expect to see there. My boyfriend came to meet me in the evening (he was already in Iceland for work, just on the other side of the country) and we went out to dinner and had some bomb arctic char at the Foodcellar. We ate it before I could snap a pic. #foodieproblems
Day 2 – 216 km – 3-hour drive
Our adventure began peacefully, with no alarms, sleeping in and taking our time in the morning. I had scouted out a nice looking breakfast place the day before call Sandholt. Because food is life. It's a big bakery with a cafe attached, and we were just in time for a table for two. The place was packed! We had shakshuka, eggs and fresh bread paired with the best coffee of the whole trip. Then we walked around a little bit, to the church and the shore before heading off. We had preplanned some sites but were just kind of seeing where we would end up and booked our hotel at the last moment.
1. Reykjadalur Hot Spring Thermal River
We read that the hike to the spring was 45 minutes, which was very optimistic. With a few stops in between, the hike up took us a little over an hour. When we arrived there were many others bathing in the river, but it was so nice. At some parts the river was even too hot to bare – we were wondering why some parts were completely empty and quickly found out why by putting our feet in. I think the nice spots were around 50C, but the hotter parts more around 70C. The round trip took us 3 hours, including chill time in the river.
2. Seljalandsfoss
The first of many waterfalls during our trip, we visited this waterfall that you could walk around and see from behind! We definitely needed our raincoats. This waterfall comes from a river that starts from a volcanic glacier and drops 60 m.
3. Skogafoss
This waterfall is hard to miss – a 25 m wide river crashing down from 60 m. I wasn't sure we would have enough time to hike up the 527 stairs to the top of the waterfall, but Mike convinced me (thankfully). The views from above were stunning, and we hiked about 45 minutes further down the trail to the most spectacular views. This spot was definitely one of our favorites. We nearly choked of laughter on our way up as Mike started posing, and we followed someone in a black rain poncho who looked like a Dementor from Harry Potter. Absolutely worth every step, and I would love to go back and take more time to walk further into the area (if it isn't raining). I could've spent hours watching the waterfall, and Mike got sick of me stopping to take pictures every 10 meters.
4. Stay at Welcome Holiday Homes cabin
We stopped in Selfoss for groceries and some beers during the day, since we didn't know where we would find the next grocery store. We had booked a little cabin with its own kitchen, which was the perfect place to spend our second night. It's located between the two waterfalls, so we drove past this place to go to Skogafoss, and then back. We cooked some steaks and drank Icelandic IPA's from the brand Saemundur (loved this beer so much we dragged two six-packs with us to NL).